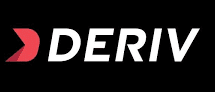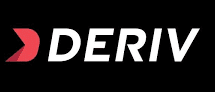 Free or Paid Trading Signals on Deriv DMT5 Platform!
Deriv Group – the owners of the Deriv and Binary .com brokers – has a history that dates back to 1999 when the company laid the groundwork for the world's first fixed-odds trading service. Since then, the company has grown from strength to strength, garnering the trust of traders around the world.
Deriv is regulated by several entities including the Malta Financial Services Authority (MFSA), the Labuan Financial Services Authority (Labuan FSA), the Vanuatu Financial Services Commission (VFSC), and the British Virgin Islands Financial Services Commission.
To check Deriv DMT5 Signals, Go to Deriv.com -> Resources (On Top Menu) -> DMT5 Signals
Signal subscriber on DMT5 Platform
The MT5 trading signals service allows you to copy the trades of more experienced traders to your MT5 account. Once you've subscribed to a signal, the provider's deals will be automatically replicated on your Deriv MT5 trading account each time they place a trade.
Benefits of subscribing to MT5 signals:
Minimize trading risk by copying from expert traders.
Save time – no need to open, monitor, and close trades.
Easy to set up – no installation required.
Full disclosure of each providers' performance.
No hidden fees or commissions.
Signal provider on DMT5 Platform
If you are a professional trader, the MT5 trading signals service allows you to share your strategies with other traders for free or a subscription fee that you determine. When traders subscribe to your signal, your deals are automatically replicated on their accounts each time you place a trade.
Benefits of being an MT5 signals provider
Easy to set up – no installation required.
An additional income stream from monthly subscriptions.
Automated copying – no extra work from you.
Read More